navigate_before
navigate_next
Dear philatelic friends,
we introduce our upcoming 2-day long September Public Auction 63.

The sale will be held on Saturday and Sunday, SEPTEMBER 5 and 6 in our auction house in Prague.
September Auction 63 will offer wide range of Czechoslovak stamps 1918-1939.

Ojedinělá literární a umělecká díla Karla a Josefa Čapkových nabídneme exkluzivně v nadcházející podzimní Aukci 63. Převážná část položek pochází z provenience Karla Scheinpfluga. Jednotlivé losy budou draženy v sobotu 5. září odpoledne.

Rare stamps of Slovakia 1939-1945 will be offered on Sunday, September 6.

A great selection of unique proofs from period of Bohemia and Moravia will be offered on Sunday, September 6 afternoon.

The Wilhelms Collection of the Czechoslovakia 1945-1983 will be offered in our September Public Auction 63.
Zajímavé zamyšlení nad dnešní situací a jejího dopadu na filatelii přináší článek soudního znalce Mgr. Davida Kopřivy
"Filatelistický trh a krize".
Článek naleznete
zde.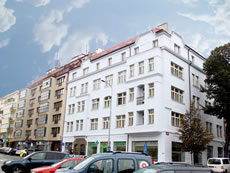 History
Burda Auction is the international auction house with more than 20 years of experience which has developed over the time into the Czech´s leading auction house for rare stamps and postal history. Every year, three or four major international auctions are held in its own auction room in the capital city of Prague. With an annual auction turnover of more than 2 million Euro, Burda Auction is the largest stamp auction house in the Czech Republic and important player on the Central Europe philatelic market.