navigate_before
navigate_next
Our upcoming Public Auction 60 will be held on Saturday, May 18 at our auction house in Prague. The auction comprises more than 2.100 very interesting single lots and valuable collections and accumulations.
We are looking forward to meet you during the auction.
Our upcoming May Public Auction 60 includes many scarce and rare lots and also three important postal history collections. One of them is the exhibit The Postal History of Theresienstadt Ghetto by German collector Mr. Franz Hanzl. Its second part will be offered in this sale.

Auction house Burda Auction is pleased to offer the second part of superb collection of Czechoslovak Monetary reform 1953 assembled by internationally recognised collector, Mr. Vladimír Dražan.

Auction house Burda Auction is pleased to introduce the second part of extraordinary collection of
Carpatho-Ukraine
of well-known Austrian collector and philatelic editor, Dr. Helmut Kobelbauer.
Our next Public Auction 61 will be held in November 2019.
The consignment for Auction 61 will be accepted from the beginning of May (following a prior arrangement).
Letošní aukční sezónu zahájila firma Burda Auction 9. a 10. března 2019 mezinárodní sálovou aukcií s pořadovým číslem 59, na které bylo nabídnuto téměř 3.300 položek v souhrnné vyvolávací ceně více než 9,6 mil. Kč.
Celková prodejnost položek v Aukci 59 činila 77 % a zákazníci dohromady utratili téměř 11,5 milionů Kč.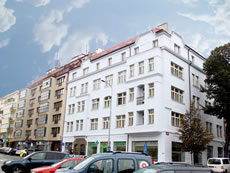 History
Burda Auction is the international auction house with more than 20 years of experience which has developed over the time into the Czech´s leading auction house for rare stamps and postal history. Every year, three or four major international auctions are held in its own auction room in the capital city of Prague. With an annual auction turnover of more than 2 million Euro, Burda Auction is the largest stamp auction house in the Czech Republic and important player on the Central Europe philatelic market.