navigate_before
navigate_next
V připravované dvoudenní podzimní Aukci 66 nabídneme řadu vzácných a hledaných položek tuzemské i zahraniční provenience.
Aukce se bude konat 4. a 5. září v našem aukčním domě.
Těšíme se na vaši účast.
Richard Burda a tým Burda Auction
Dear philatelic friends,
the consignment for our Autumn Public Auction 67 will be accepted to the middle of September 2020 (following a prior arrangement).
První letošní dvoudenní aukce firmy Burda Auction s.r.o. proběhla o víkendu 27. a 28. března 2021, kvůli pokračující epidemii COVID-19 opět bez přítomnosti veřejnosti v sále. Nabídka více než 3.250 položek, z toho minimálně 2.000 losů filatelistického materiálu československé provenience, vyvolala značný zájem nejen našich, ale i zahraničních sběratelů a investorů.
S celkovou prodejností 85 % a obratem 15,6 milionů Kč byla Aukce 65 jednou z nejúspěšnějších aukcí posledních 10 let. Celý článek zde.
With
BURDA|LIVE BIDDING
app you can bid live online via Internet as if you were personally attending the sale in our auction room.
Our advanced reliable application enables to bid you from all mobile devices.
To bid live please
register
on our website and then
register
for live bidding.
You can try the app as
Simulator.
Many scarce and rare items of Czechoslovakia 1918-1939 will be offered in our March AUCTION 65.

We introduce our upcoming online March Auction 65 which will be held on Saturday and Sunday, MARCH 27 - 28 from 09:00 CET (CEST).

Due to the COVID-19 crises the Auction 65 will be conducted ONLINE in auction house with the presence of auction agents.
V rámci speciální nabídky v sekci VIP prodeje nabízíme prvorepublikovou vitrínu "Tulipán" navrženou Jindřichem Halabalou.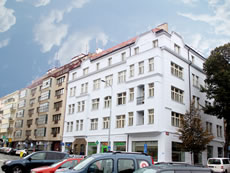 History
Burda Auction is the international auction house with more than 20 years of experience which has developed over the time into the Czech´s leading auction house for rare stamps and postal history. Every year, three or four major international auctions are held in its own auction room in the capital city of Prague. With an annual auction turnover of more than 2 million Euro, Burda Auction is the largest stamp auction house in the Czech Republic and important player on the Central Europe philatelic market.