navigate_before
navigate_next
V sekci naší nabídky -
"VIP PRODEJ"
naleznete známky a dopisy vysoké vzácnosti, kvality a významu, na trhu neobvyklé, pocházející z VIP sbírek, často v různých aspektech překonávající běžnou aukční nabídku.

Exkluzivní položky jsou nabízeny za pevné ceny zde.
V letošním roce již třetí, tentokrát jednodenní aukce, proběhla v sobotu 28. listopadu 2020 z ohledem na epidemii COVID-19 výjimečně bez přítomnosti veřejnosi v sále. Prostřednicvím aplikace burda|LIVE BIDDING se na internetu zúčastnilo aukce přes 350 aktivních dražitelů (!). S celkovou prodejností 86 % a s obratem 14 milionů Kč se jednalo o vůbec nejúspěšnější jednodenní aukci. Celé hodnocení aukce Vladimírem Dražanem zde.
Výstava Poklady světové filatelie probíhá v Národním muzeu od 16. prosince do 3. ledna 2021.
Katalog Biennale 2020 je co do obsahu, zpracování a designu unikátní publikací.
Nově uvedená publikace přináší laické veřejnosti základní vhled do problematiky sběratelství a investic ve filatelii.
Kniha obsahuje ilustrace vzácných a unikátních položek světové i československé filatelie; řada z nich byla úspěšně prodána v našem aukčním domě.
Po deseti letech vychází nová specializovaná monografie a katalog 1. emise Rakouska zpracovaná kolektivem autorů: Jan Pelikán, Břetislav Pour a Pavel Hirš.
Cena katalogu včetně poštovného a balného činí 588 Kč. Objednávat jej lze emailem na adrese filatelie.pelikan@email.cz.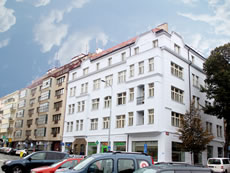 History
Burda Auction is the international auction house with more than 20 years of experience which has developed over the time into the Czech´s leading auction house for rare stamps and postal history. Every year, three or four major international auctions are held in its own auction room in the capital city of Prague. With an annual auction turnover of more than 2 million Euro, Burda Auction is the largest stamp auction house in the Czech Republic and important player on the Central Europe philatelic market.