navigate_before
navigate_next
Our upcoming 2-day long Spring Public Auction 59 includes many scarce and rare lots and also three important postal history collections. One of them is the exhibit The Postal History of Theresienstadt Ghetto by German collector Mr. Franz Hanzl.

Our upcoming 2-day long Spring
Public Auction 59
will be held on Saturday and Sunday, March 9-10, 2019 in our auction house in Prague. The auction comprises almost 3.300 very interesting and important lots.
We are looking forward to meet you during the auction.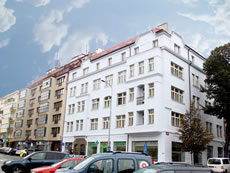 History
Burda Auction is the international auction house with more than 20 years of experience which has developed over the time into the Czech´s leading auction house for rare stamps and postal history. Every year, three or four major international auctions are held in its own auction room in the capital city of Prague. With an annual auction turnover of more than 2 million Euro, Burda Auction is the largest stamp auction house in the Czech Republic and important player on the Central Europe philatelic market.