News / Register to Webroom
Number of views: 908
Take part in The 22nd Public Auction with simultaneous Internet Bidding from your home!
Basic steps to register:
Register on our web. It is easy and free of charge.
Login with your Username and Password.
Register to Webroom. It is without obligation. Controll please your personal form and send by clisk to button just below.
Expect our e-mail resolution.
We will display new link on web before the start of the auction. After click will open the new window (similar as Simulator).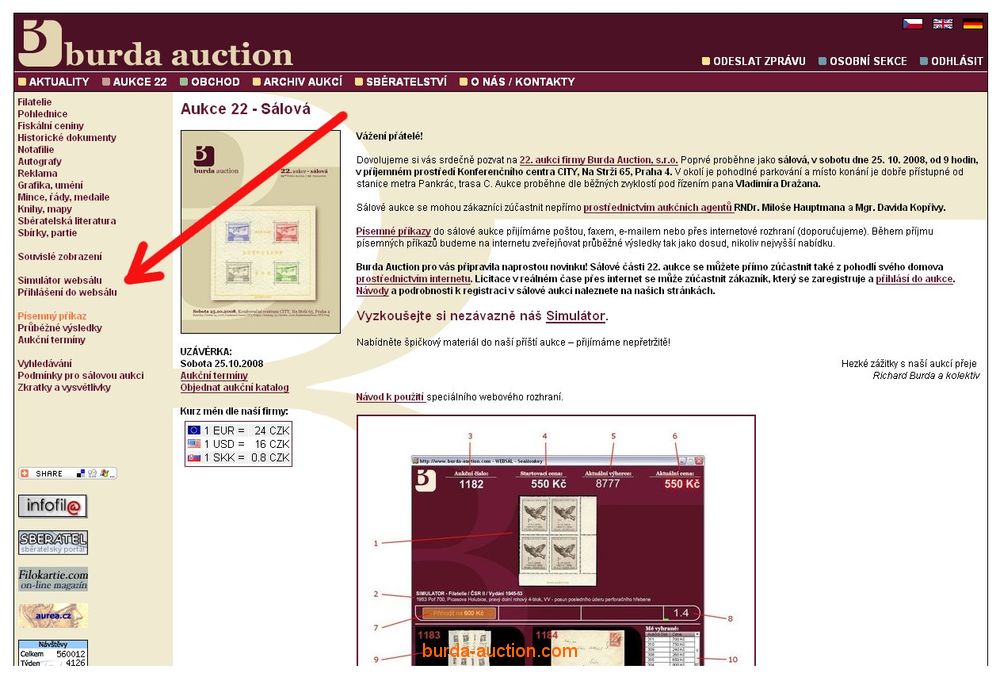 Back to news