warning
This auction is archived, you cannot bid or buy items from this auction!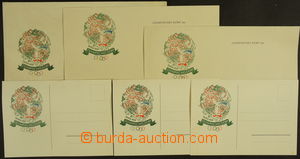 1936 OLYMPIC GAMES Berlin 1936, comp. 5 pcs of Un heading papers, envelope/-s and cards with color additional-printing olympic village Olympisches Dorf
U:A4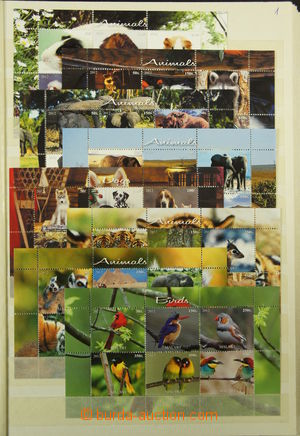 1970-2005 [COLLECTIONS] collection motives in 3 stockbooks A4, mainly fauna, sea life etc., souvenir sheets, stamp. countries as Čad, Malawi, Republic Congo, Džibuti etc.; unused and also used
U:Z
Public auction 43 / Philately / Topical Stamps (Motive) - Information
Námětová filatelie se věnuje námětu, tedy tomu, co je zobrazeno na poštovní známce. Náměty neboli motivy rozlišujeme např. na osobnosti, krajiny, obrazy, faunu, flóru, sport, dopravu apod. V této kategorii naleznete poštovní známky, celiny, celistvosti, ale i celé sbírky věnující se některému z množství možností námětové filatelie.