warning
This auction is archived, you cannot bid or buy items from this auction!

info
Public Auction 63
is currently running, you can find items like this there and bid on them!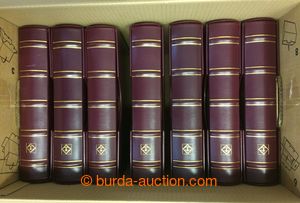 [COLLECTIONS] comp. of 7 superb spiral stockbooks Leuchtturm with sheets and průhlednými plastic films for entires (mainly divided on/for middle, ca. 50 pcs of sheets on/for stockbook), 13 ring folder with kazetami in red-purple color; very good condition, nákupní price ca. 25.000CZK, ONLY PERSONAL PICKUP!
U:IK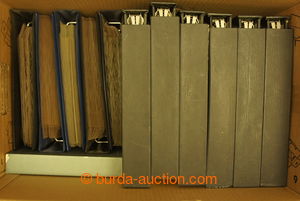 STOCKBOOKS FOR ENTIRES comp. 10 pcs of stockbooks, from that 5 pcs of Italian new stockbooks MARINI Alfa 260 in/at úložných boxes, 5 pcs of common older, supplemented with 6 pcs of spiral album stockbooks Italian firm GBE in/at boxes incl. used album sheets MARINI foglio TRENTO; all good condition, placed in box IKEA, total 24Kg, ONLY PERSONAL PICKUP
U:IK