warning
This auction is archived, you cannot bid or buy items from this auction!

info
Online Auction 64
is currently running, you can find items like this there and bid on them!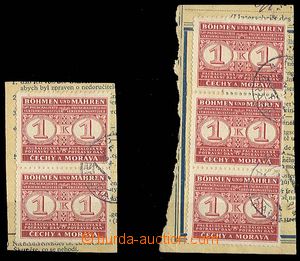 1940 Pof.PD1 2x cut square with stamps food tax, 1x double strip, 1x třípáska, fragments postmarks Prague, rare.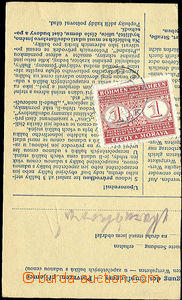 1942 parcel dispatch card segment sent Ex, on reverse stamp. Food tax 1 Koruna, Pof.PD1, CDS Prague 22.IV.42.