warning
This auction is archived, you cannot bid or buy items from this auction!


1930 - 1950
MATCHBOX LABELS collection 266 pcs of labels in/at 1 small stockbook, contains hinge / label exportních issue, war and komunistickou propaganda. Very good condition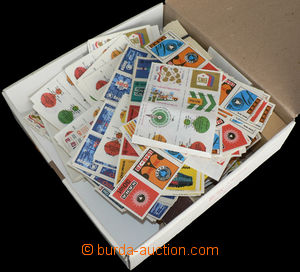 1960-80 MATCHBOX LABELS selection of labels in/at whole sheets, much more times. All in/at 1 box. Total 3/4 kg.

1930-90
RAZOR BLADE COVERS collection with 480 pcs covers in/at 1 exercise-book A5.