warning
This auction is archived, you cannot bid or buy items from this auction!

info
Public Auction 59
is currently running, you can find items like this there and bid on them!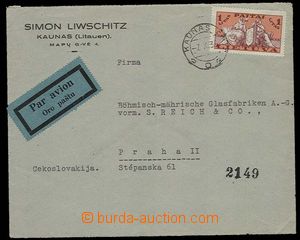 1935
commercial air-mail letter sent from Kaunasu 7.X.35 to Czechoslovakia, with 1L, Mi.400, on reverse arrival postmark TÚS (Technical Services) Prague. Without damage.
, starting price:

CZK