warning
This auction is archived, you cannot bid or buy items from this auction!

info
Online Auction 65
is currently running, you can find items like this there and bid on them!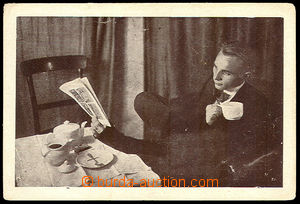 1930? FILIP Francis - Bezruký Frantík, postcard signed legs, photo Frantíka držícího once nohou šálek coffee, the second newspaper, rounded corners, folds.
U:A5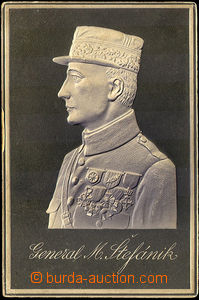 1919? embossing portrait Gen. M.R.Štefánika, monochrome, carton, stamp. VIBE, Un, on reverse postmark "In benefit uprchlých and ožebračených krajanů from ?", wrinkled corners, address part dirty, after all acceptable