warning
This auction is archived, you cannot bid or buy items from this auction!

info
Online Auction 65
is currently running, you can find items like this there and bid on them!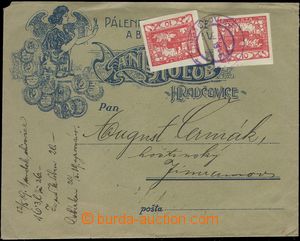 1919 CZECHOSLOVAKIA 1918-39 advertising added print palírny in/at Hradčovicích, with Hradčany 2x 10h red with nationalized CDS Hradčovice 13.V.19; torn off corner envelope/-s, decorative!