warning
This auction is archived, you cannot bid or buy items from this auction!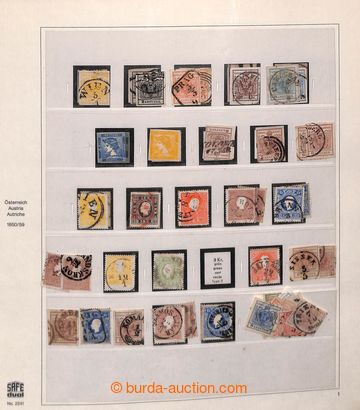 1850-1918 [COLLECTIONS] collection in album Safe, except 2 K 1910 complete, i.a. 2x issue 1850, 2 Kreuzer and 3 Kreuzer 1858 I. types, Newspaper stamps 1851, 58, 61 (4x), 3 Kreuzer 1861 with red cancel., 5x 50 Kreuzer 1867, perf and color postmarks, 3x 10K 1908, 5 Koruna and 10K 1910 cancel., air-mail more times, postage-due set; many stamps used and mint, cat. min. 9.500€
Starting price:
19 000
CZK
+

5,3 %
U:Z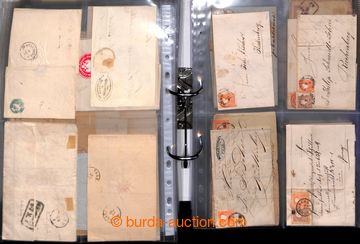 1850-1990
[COLLECTIONS] LARGE ACCUMULATION OF ENTIRES / selection by estimation 2.000 letters, PC, envelopes, mainly from period of 1900 - 1950, contains many pieces with interesting postmarks, imperial Austria in worse quality, lot of dispatch-notes, surtax, inflation, postmark of train post, Postal Agencies, occupation of Austria, commemorative postmarks - exhibition, FDC, private also commercial correspondence, from larger part addressed to Czechoslovakia; various quality, placed in 7 office letter folderss in box IKEA, estate of dealer, more than 17kg of material, ONLY PERSONAL PICKUP!
Starting price:
5 000
CZK
+

70,0 %
U:IK