warning
This auction is archived, you cannot bid or buy items from this auction!

info
Public Auction 59
is currently running, you can find items like this there and bid on them!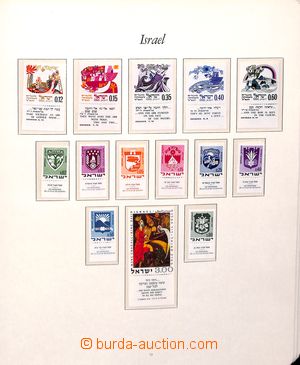 1950-2000 [COLLECTIONS] U.N., ISRAEL, MOTIVES basic collection U.N. without Mi.Bl.1 + collection of Israel from 1969-1991 on hingeless sheets in stockbook + stockbook A4 with various motive stamps (Madeira, Faer islands, Italy, Palau, Turkey apod.), various souvenir sheets, joined printings etc.
U:Z