warning
This auction is archived, you cannot bid or buy items from this auction!

info
Public Auction 69
is currently running, you can find items like this there and bid on them!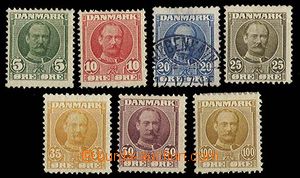 1907 Mi.53 - 59, hinged and No.55 used, to examination.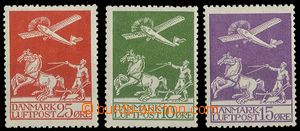 1925
air-mail Mi.143-145, c.v.. 100€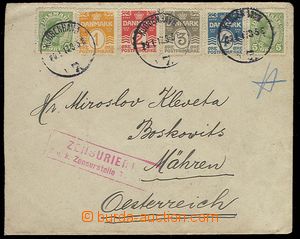 1917 letter with multicolor franking postage stmp to Austria, CDS Copenhagen 29.1.17, passed through Austrian censorship Zensurstelle Tisnowitz (incomplete print). Light fold, faded envelope.