warning
This auction is archived, you cannot bid or buy items from this auction!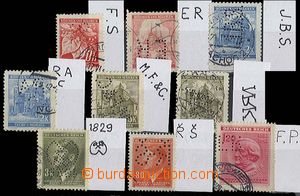 1939 - 44 comp. 9 pcs of stamp. with identified perfins, i.a. "F.S", "ER", "J.S.B.", "RA/C", "ŘŠ" and other. Without damage.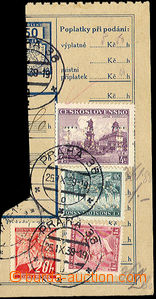 1939 parcel dispatch card segment with mixed franking of czechosl. + protektr. stamp. (3+1) all with perfin "T.S.", T13 A, CDS Prague 36/ 25.IX.39. on reverse identification additional printing Plant/Race suknem Silesia.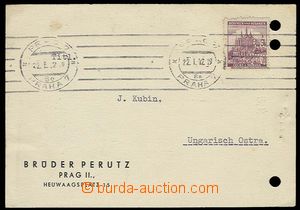 1942 commercial PC with 60h, Pof.30 with perfin "B.P." B67 Bros Perutz, MC Prague 22.I.42. Holes after/around letter file.