warning
This auction is archived, you cannot bid or buy items from this auction!

info
Public Auction 66
is currently running, you can find items like this there and bid on them!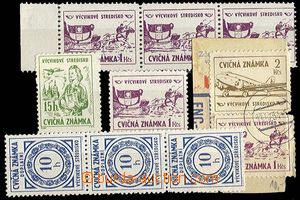 1954 TRAINING STAMPS comp. 8 pcs of stamp. and 1 cut-square with used stamp. and dumb cancel. 13.IV.54, from that 3x cvičná stamp. 10h Postage due stmp.
U:A5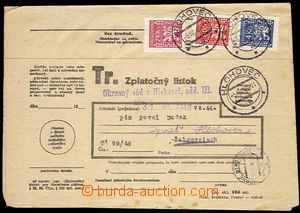 1948 whole court letter franked with. service stmp Pof.Sl13, Sl12, Sl8, CDS Hlohovec 5.III.48, good condition