warning
This auction is archived, you cannot bid or buy items from this auction!

info
Public Auction 67
is currently running, you can find items like this there and bid on them!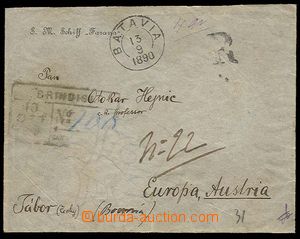 1890
SM Ship "FASANA" heading (!) envelope sent as Reg unpaid to Bohemia, CDS Batavia 13/9 1890 + Brindisi , on reverse arrival Tábor 13/10 90, good condition.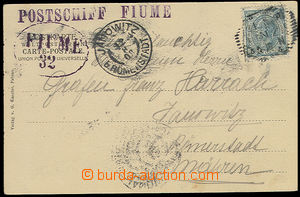 1908 Postschiff FIUME violet straight line postmark + oval FIUME/32, postcard Pasova sent from Linz to Moravia, arrival Janowitz b. Römerstadt 12/8 08.