warning
This auction is archived, you cannot bid or buy items from this auction!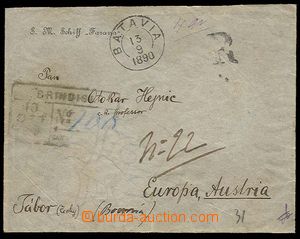 1890
SM Ship "FASANA" heading (!) envelope sent as Reg unpaid to Bohemia, CDS Batavia 13/9 1890 + Brindisi , on reverse arrival Tábor 13/10 90, good condition.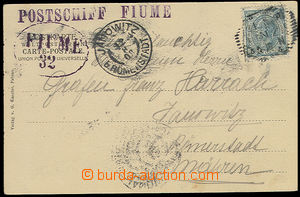 1908 Postschiff FIUME violet straight line postmark + oval FIUME/32, postcard Pasova sent from Linz to Moravia, arrival Janowitz b. Römerstadt 12/8 08.