warning
This auction is archived, you cannot bid or buy items from this auction!

info
Public Auction 66
is currently running, you can find items like this there and bid on them!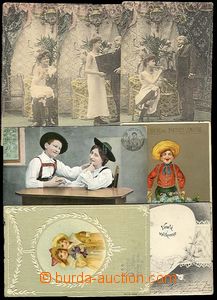 1902 - 10 CONGRATULATORY - comp. 9 pcs of various congratulatory Ppc, 1x gilt, 1x embossed, 1x collection 3 pcs of Ppc - koketa, part Us.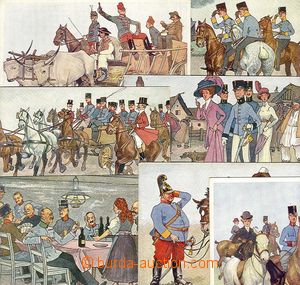 1910 7 pcs of color drawn Ppc themed soldiers and civilové, Austria-Hungary army, partially also funny, Un, good condition
U:A5