warning
This auction is archived, you cannot bid or buy items from this auction!

info
Public Auction 66
is currently running, you can find items like this there and bid on them!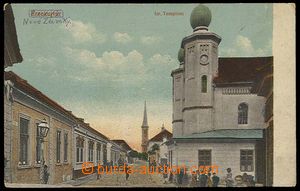 1919
NOVÉ ZÁMKY (Érsekújvár) - synagogue, sent by FP 14.VII.1919, to Plzen, wrinkled corners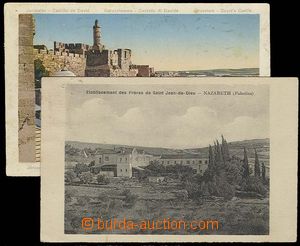 1925-30 Israel - 2 pcs of Ppc - Jerusalem colored. Us Davidsburg, Nazareth B/W. Us.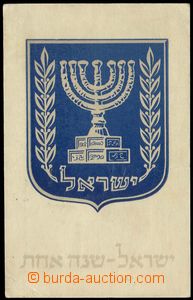 1930?
Jewish emblem + on reverse label with Archou and additional printing Kéren Hayessod, Projekt de la Jeunesse pour forest Colonies stratégiques, broken corner, stains.