warning
This auction is archived, you cannot bid or buy items from this auction!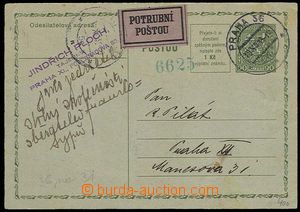 1933
CPO2/II. Us in Prague, insufficiently franked, CDS Prague 56/ 10.XII.33., arrival postmark. thin/light CDS Prague 31/ 1?.XII.33, thin/light stains, else preserved, c.v.. 1000CZK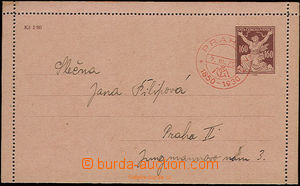 1930
CPO3 pneumatic tube letter card with stamp. 160h issue Chainbreaker with postmark from favor in time of validity - memorial red Prague 1 / T. G. Masaryk / 7.III.30. Without damage, incl. margins.