warning
This auction is archived, you cannot bid or buy items from this auction!

info
Online Auction 65
is currently running, you can find items like this there and bid on them!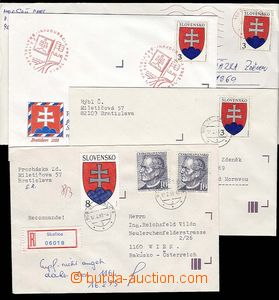 1993 4 pcs of letters franked with. first Slovak stamp., Zsf.1, 2., 1x with additional-printing and memorial postmark Presidential Election Slovak republic 2.3.1993, 1x Reg letter to Austria with mixed franking, CDS Skalica 12.2.93.
U:A5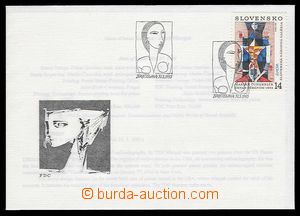 1993 FDC Zsf.13, incl. insert, very fine, c.v.. 180Sk
U:A5