warning
This auction is archived, you cannot bid or buy items from this auction!

info
Public Auction 66
is currently running, you can find items like this there and bid on them!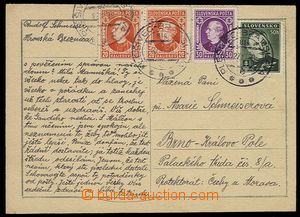 1939 card to Protectorate with multicolor franking postage stmp with railway pmk Plešivec - Bratislava/ 814/ 27.XI.39. Without damage.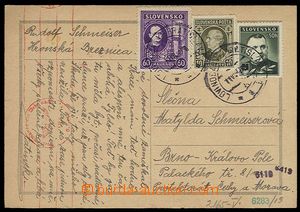 1940 postcard franked postage stamp. to Protectorate with railway pmk Lovinobaňa - Bratislava/ 8/ 11.VII.40, supplemented with German censorship. Without damage.