warning
This auction is archived, you cannot bid or buy items from this auction!

info
Public Auction 63
is currently running, you can find items like this there and bid on them!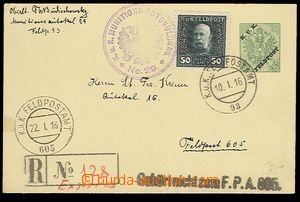 1916
Bosnian PC with overprint K.u.K Feldpost (Field-Post), Mi.FP2, sent as Reg and Express, uprated with stamp FP 50h, Mi.FP38 cancelled FP-postmark 93/ 10.I.16. Supplemented with FP cachet cancel. K.u.K Munitions - Autokolonne No.29. Důstojnická correspondence! Decorative!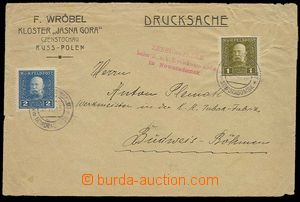 1915 letter as printed matter, franked with. stamps FP Mi.22 and 23, to Bohemia, CDS Etappenpostamt "and" NOWORADOMSK/ 15.XI.15 + three-line censorship mark in red color, wrinkled margins and corners, after all interesting.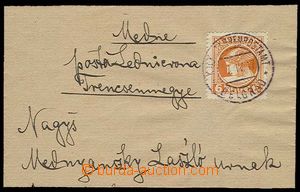 1917
whole newspaper wrapper franked with. newspaper stamp. 6h for FP, Mi.50, cancelled by postmark EP Belgrad/ 27.IV.17. Superb. cat. Ferchenbauer. 300€