warning
This auction is archived, you cannot bid or buy items from this auction!

info
Public Auction 66
is currently running, you can find items like this there and bid on them!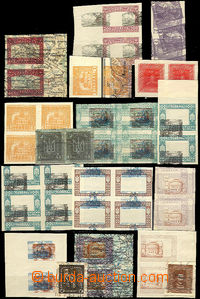 1919
1919 collection of 40pcs of stamps (17pcs of blocks of4 and strips) printers waste and maculaturof 1919 stamps on different papers-maps, interesting offer!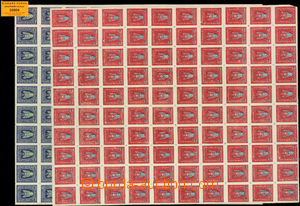 1919 WEST UKRAINE 2 complete imperforate 100-stamps sheets stamp. 10 and 20 Viennese issue, Mi.V, VI. cat. 1000€
U:A5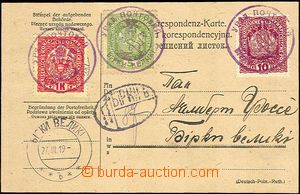 1919
WEST UKRAINE Austrian service receipt in/at German - Polish - Ruthenian variety, franked with. 3 pcs of Austrian stamp. with round cancel. Urjad počtovy / Birki Vjeliki with lion + CDS Birki Vjeliki 27.III.19 and R postmark, fialtelistická entire without text