warning
This auction is archived, you cannot bid or buy items from this auction!

info
Public Auction 69
is currently running, you can find items like this there and bid on them!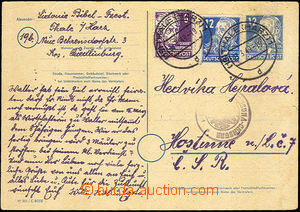 1949
PC Mi.P35/01 to Czechoslovakia, uprated with stamp Mi.213, 216, CDS Thale/ 3.3.49, Us Czech censorship, good condition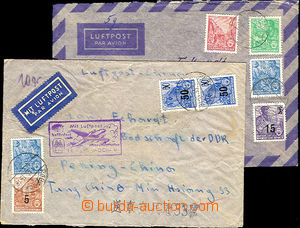 1955
2 pcs of air-mail letters addressed to China, 1x flight cachet befördert Messeflughafen Leipzig - Moscau, franked by stmp.., CDS Pösneck 3.9.55 and Weimar 19.10.55, arrival Chinese postmark, good condition, rare!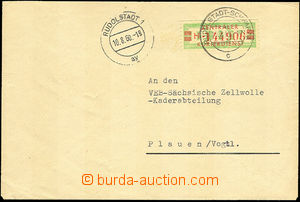 1960 letter transported Central courier service ZKD, with Mi.31, wide břevna, letter "H", CDS Rudolstadt 1/ 10.8.60, arrival pmk Plauen 12.8.60 on reverse, rare occurrence, good condition
U:A5