warning
This auction is archived, you cannot bid or buy items from this auction!

info
Public Auction 66
is currently running, you can find items like this there and bid on them!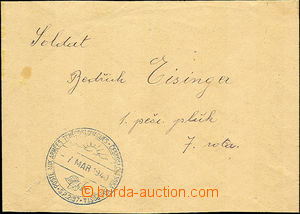 1940 FP letter sent to Czechosl. member 1. infantry. regiment, blue cancel. Czechosl. military. post S.P.2197/ 7.Mar.40, envelope open from 2 sides
U:A5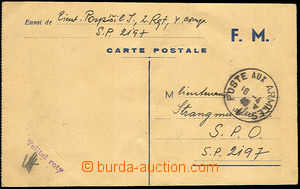 1940
field post F.M. sent by member of czech legion in France S.P. 2197, cnl. Poste Aux Armees 16.4.40 with line cnl.. "Velitel roty" with signature,rarely seen item!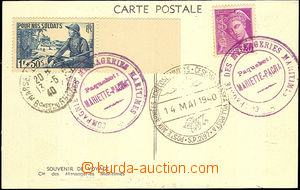 1940 postcard (ship Mariette-Pacha) with Mi.379, 465, CDS Marseille 13.5.40, special postmark Czechosl. military post/ S.P. 2197/ 14.Mai 1940 and 2x ship cachet Paquebot Mariette-Pacha, all cancel. from favor, Un, good condition