warning
This auction is archived, you cannot bid or buy items from this auction!

info
Public Auction 60
is currently running, you can find items like this there and bid on them!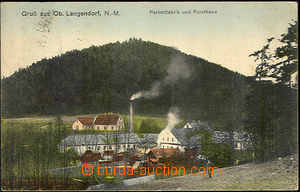 1910
HORNÍ DLOUHÁ (Ober Langendorf N.-M.) - coloured view of factory on/for parkety, Us, franked with Austrian stmp with perfin "J.L."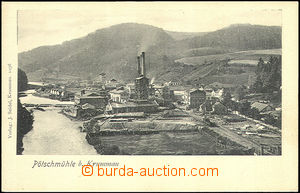 1900 Větřní (Pečkův mill, Pötschmühle) - Spirova pulp-mill by Vltava river; long address, Un, superb