warning
This auction is archived, you cannot bid or buy items from this auction!

info
Online Auction 65
is currently running, you can find items like this there and bid on them!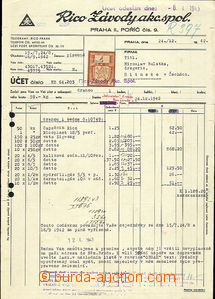 1937
invoice firm RICO - Prague with mounted 20h Bohemian and Moravian revenue "with perfin "R"", Maxa R4, light fold outside revenue, filling holes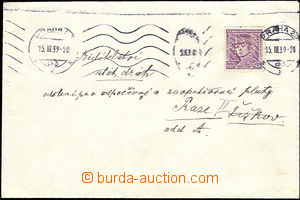 1939
letter sent in the place, sent First Day Protectorate Bohemia-Moravia (!), with 60h with perfin "K.sp." Maxa K54, sender B. Kafková, Prague - wife owner firm Charles Kafka & Co., MC Prague 23/ 15.III.39, good condition, rare!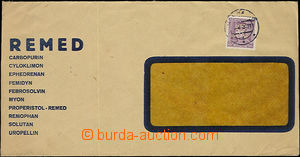 1939 window envelope firm Remed, letter sent in the place, with 60h Pof.302 "with perfin "R"" Maxa R1, CDS Prague 1.V.39, small tearing in lower margin
U:A5