warning
This auction is archived, you cannot bid or buy items from this auction!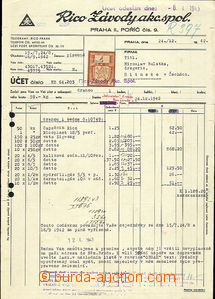 1937
invoice firm RICO - Prague with mounted 20h Bohemian and Moravian revenue "with perfin "R"", Maxa R4, light fold outside revenue, filling holes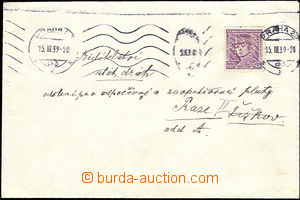 1939
letter sent in the place, sent First Day Protectorate Bohemia-Moravia (!), with 60h with perfin "K.sp." Maxa K54, sender B. Kafková, Prague - wife owner firm Charles Kafka & Co., MC Prague 23/ 15.III.39, good condition, rare!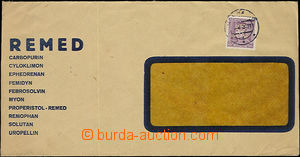 1939 window envelope firm Remed, letter sent in the place, with 60h Pof.302 "with perfin "R"" Maxa R1, CDS Prague 1.V.39, small tearing in lower margin
U:A5