warning
This auction is archived, you cannot bid or buy items from this auction!

info
Public Auction 69
is currently running, you can find items like this there and bid on them!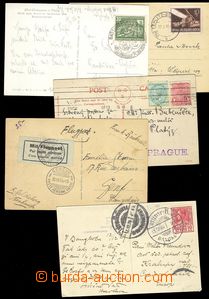 1920-1950 WHOLE WORLD comp. 5 pcs of Ppc, better franking, destination Siam, Switzerland, New South Wales, Germany, GDR, interesting, good condition
U:A5
Mail Auction 20 / Philately / Worldwide Accumulations - Information
V této části naleznete poštovní známky, celiny a celistvosti z celého světa. Zařazovány jsou zde převážně objemné sbírky a partie.