warning
This auction is archived, you cannot bid or buy items from this auction!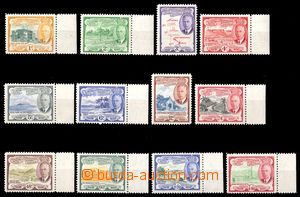 1952 ST. CHRISTOPHER., NEVIS AND ANGUILLA Mi.100-111 George VI. + Country, complete set, mostly marginal pieces, nice, c.v.. 36€
U:A5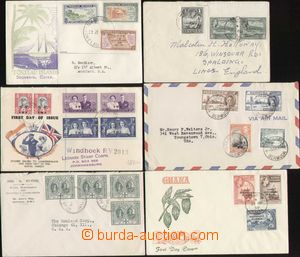 1944-58 WHOLE WORLD comp. 6 pcs of letters from zámoří: Antigua, Bermuda, Gold Coast (Un FDC), Jamaica, South Africa and Tokelau Islands, small formats, as multiple good condition
U:A5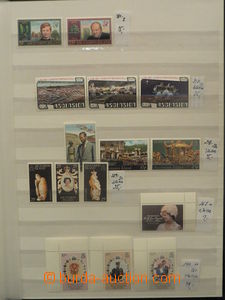 1960-87 [COLLECTIONS] ASCENSION ISL., TRISTAN DA CUNHA incomplete collection of stmp and miniature sheets, in 6-sheet stockbook A4, it is worth seeing
U:Z
Mail Auction 23 / Philately / Worldwide Accumulations - Information
V této části naleznete poštovní známky, celiny a celistvosti z celého světa. Zařazovány jsou zde převážně objemné sbírky a partie.