warning
This auction is archived, you cannot bid or buy items from this auction!

info
Public Auction 70
is currently running, you can find items like this there and bid on them!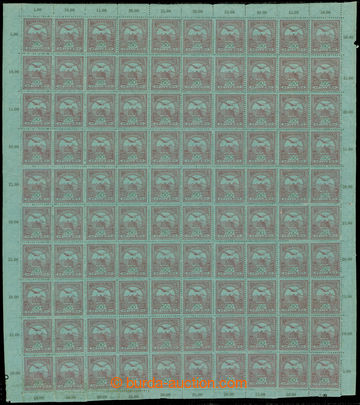 1913 COUNTER SHEET / Mi.120F+121, Turul 35f+50f, complete 100 stamps sheet sought printing error "35 filler" instead "50 filler" on pos. 13, control-numbers and plate mark - circle; L in the middle and lower underglued, stamp. with printing error very fine, in/at whole sheet unique
Starting price:
10 000
CZK
U:A3v–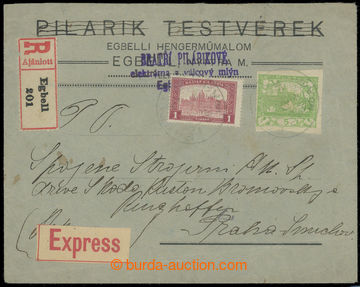 1919 PARLAMENT 1917 commercial Reg and Express letter to Prague in/at I. postal rate with mixed franking Hungarian parallel Parliament 1 Koruna and Czechosl. stamp. Hradčany 5h, Mi.203, Pof.3, CDS EGBELL 919 Feb.17 (Gbely); good condition, very light print CDS, decorative, in addition last day validity parallel stamps
Starting price:
2 000
CZK
+

125,0 %
U:A5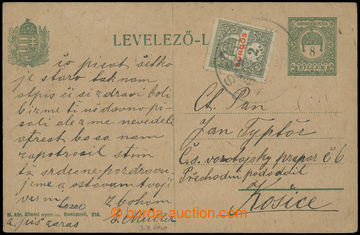 1919 SPĚŠNÁ 1916 Hungarian parallel PC 8f, CPŘ32, uprated by. used as postage stmp Spěšnou stamp. 2f, CDS CSESZTE 919 Jul.3 (Častá); without defects, decorative piece, very rare usage Hungarian express stmp used as postage stmp, still known only several pieces entires, in collection ex Pour only 2 pcs of!
Starting price:
5 000
CZK
+

90,0 %
U:A5