warning
This auction is archived, you cannot bid or buy items from this auction!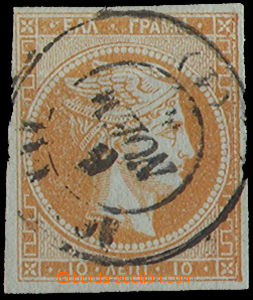 1861 Mi.12/IIa, well cut, c.v.. 130€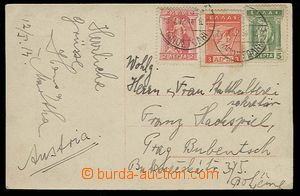 1914 B/W. postcard with 2 + 3 + 5 Lepta, to Czechoslovakia, 30.APR.14.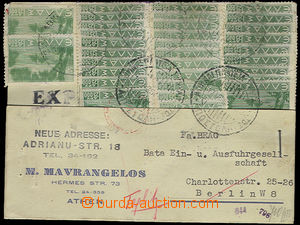 1944 commercial PC sent in period of inflation to Berlin, franked with. 32 ks(!) stamp. 25000Dr one above the other, Mi.478, CDS Athens 17.VIII.44, German censorship, stamp. partially perf over margin, good condition.