warning
This auction is archived, you cannot bid or buy items from this auction!

info
Public Auction 67
is currently running, you can find items like this there and bid on them!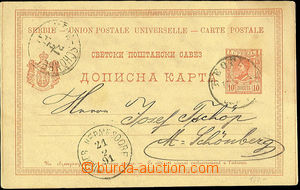 1891 PC Mi.P28 abroad, to Šumperk, CDS Beograd, date illegible., transit. Nieder Hermesdorf, 21.2.91., stain from water in upper corner, else preserved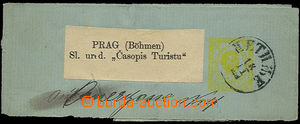 1900 newspaper wrapper with private added print stamps Mi.2, yellow, 2Nkr., CDS CETINĚ 18.11., arrival postmark. Prague 23.11.1900, very interesting.