warning
This auction is archived, you cannot bid or buy items from this auction!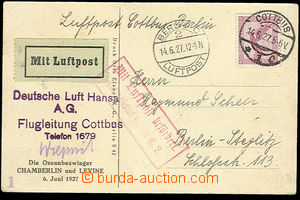 1927 postcard : pilot Clarence Chamberlin before/(in front of) aircraft, Us airmail post Cottbus - Berlin, all attributes, very nice, CDS Cottbus, 14.6.27.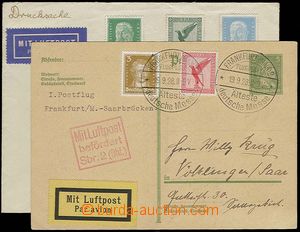 1928 - 32 2 pcs of air-mail entires, 1x uprated by. PC Mi.P170 with CDS Frankfurt Flugplatz 19.9.28 supplemented with red cancel. Mit Luftpost befördert... 1x letter with CDS Lubeck Flughafen 26.5.32 + arrival postmark Mit Luftpost befördert (air mail) Hamburg. good condition.