warning
This auction is archived, you cannot bid or buy items from this auction!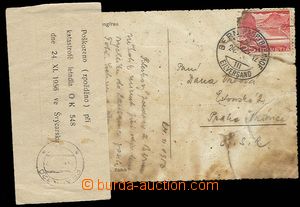 1956
CZECHOSLOVAKIA 1945-92 accident aircraft OK 548 from 24.XI.56, damaged postcard sent from Bern 24.XI.56 to Prague with informačním sheetlet + CDS Prague 120.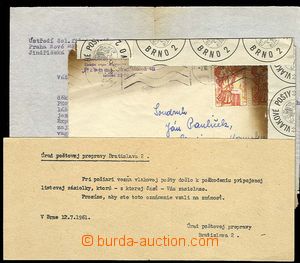 1961
CZECHOSLOVAKIA 1945-92 letter sent from Prague 7.VII.61 to Skalice near/in/at whose transport came to fire postal wagon, envelope with stick-on label Railway post Brno 2 and additional sheetlet post with notification, on reverse CDS Brno 14.VII.61. Rare!