warning
This auction is archived, you cannot bid or buy items from this auction!

info
Online Auction 65
is currently running, you can find items like this there and bid on them!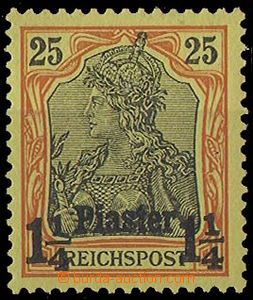 1900 overprint 1¼ piaster on/for Germanii 25pf, Mi.15, mint never hinged.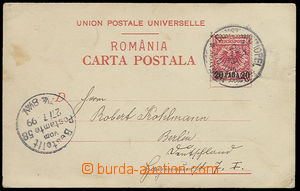 1899 Rumanian lithography. postcard Salutari din Braila with 20Para, Mi.7, CDS Constantinople 24.7.99. Small tearing and fold in corner postcard.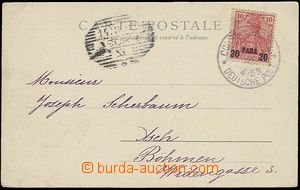 1902 postcard with Germania 10/20 Para with CDS Constantinople / Deutsche Post / 1902. Very nice view postcard.