warning
This auction is archived, you cannot bid or buy items from this auction!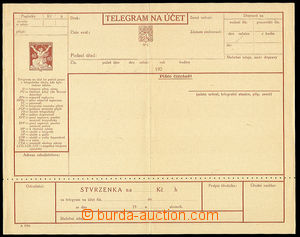 1924 CTÚ3 with confirmation, perforation. 5½;, in perforation unfolded, telegram folded vertical in the middle, otherwise in good condition

1924
CTÚ3, p.stat telegram, with printed stmp 40h issue Chainbreaker with rarely with vyskytujícící retouch cards (cliché pos. 60/9.TD!!), perf 5½;, size 224x181 mm, violet cancel. Via Italcable. Nepřeloženo, 2x small tearing margins. cat. doesn't report valuation, without retouch 20000CZK. Rare usage!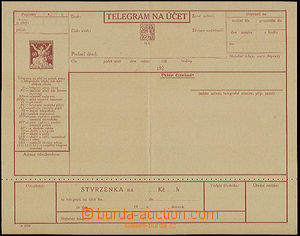 1924
1924-CTÚ3 Telegram form with preprinted Sc.#71 A6.Perforation 7 and size 229x191 mm. vertical fold. very nice piece. Pof.cat-14000Kč