warning
This auction is archived, you cannot bid or buy items from this auction!

info
Online Auction 65
is currently running, you can find items like this there and bid on them!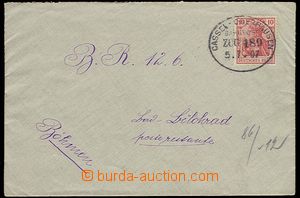 1907 GERMANY letter addressed to to Czechoslovakia as poste restante with railway pmk Cassel - Oberhausen / Zug 189 / 5.7.07, on reverse arrival . Without damage.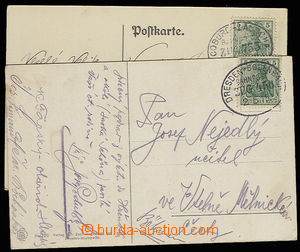 1908-15 GERMANY 2 pcs of Ppc with railway pmk Zug 456 DRESDEN - BODENBACH/ 2.5.15 and Zug 755 COBURG - LAIBACH/ 12.4.08. Nice print.