warning
This auction is archived, you cannot bid or buy items from this auction!

info
Public Auction 66
is currently running, you can find items like this there and bid on them!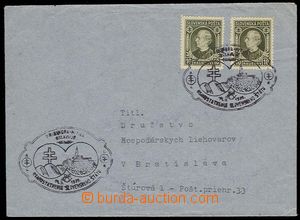 1939
letter with oval black cancel. "Pribinova Nitra celebrates osamostatnenie Slovak Rep. / 14.II.1939", 1x print also out of stmp good condition.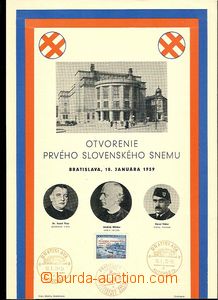 1939 commemorative sheet to opening First Slovak congress 18.1.1939, special postmark Bratislava - mobile post office on a bus/ Opening of Congress Slovak country + 2x Bratislava Mobile post office on a bus "c", 18.I.39, format A4, sound condition
U:A5