warning
This auction is archived, you cannot bid or buy items from this auction!

info
Online Auction 64
is currently running, you can find items like this there and bid on them!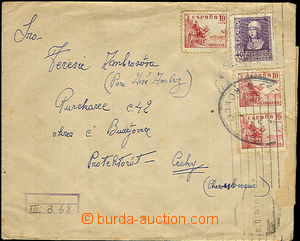 1940
Spain - letter sent to B + M from the hospital in Barcelona(R.Pilar), censored in Spain and in Czechoslovakia.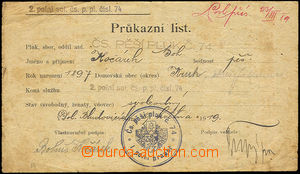 1919 Identity sheet member Czechosl. infantry reg. No.74, line also round service pmk with emblem, stains and folds in paper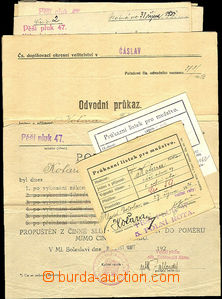 1926-27
comp. 12 pcs of pass with postmarks military formation Infantry Regiment 47., confirmation, Recruitment passport, Identity cards + 4 pcs of military tickets, all from one member formation, interesting, good condition