warning
This auction is archived, you cannot bid or buy items from this auction!

info
Online Auction 65
is currently running, you can find items like this there and bid on them!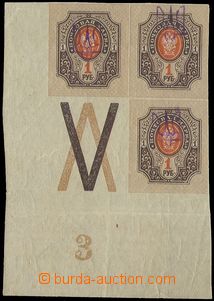 1918 Mi.39, block of four Russian stamp. Mi.77- corner with coupon and plate number 3, overprint Kiev, wrinkled paper from print
U:A5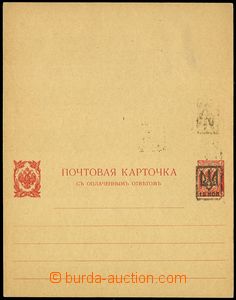 1918-19 overprint PC 10kop on/for Russian response PC Mi.P23 3/3kop, light bumped corners, unfolded !!
U:A5