warning
This auction is archived, you cannot bid or buy items from this auction!

info
Public Auction 71
is currently running, you can find items like this there and bid on them!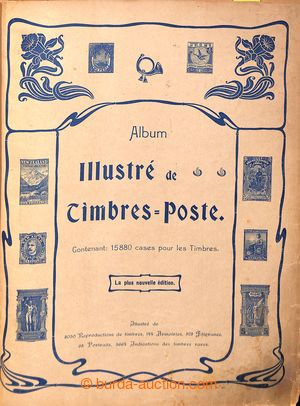 1903 ALBUM ILLSTRÉ DE TIMBRES POSTE used historical illustrated album French origin for stamps of whole world, 663 sides, solid binding, lot of picture monarchs and erbů; small part sides slightly damaged in margins and from sundaných labels, slightly povolený backbone vazby, after all nice historical album
Starting price:
1 000
CZK
+

0,0 %
U:Z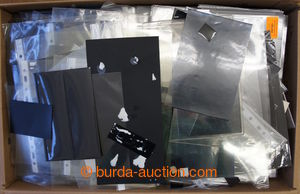 [COLLECTIONS] COVERS NA LETTERS A STAMPS used covers for stamps, postcard, letters, clamping pocket, cards for stamps, euro-pockets, stock sheets A4 etc..; various condition, in cardboard box IKEA, total 30kg covers (!) ONLY PERSONAL PICKUP
Starting price:
800
CZK
+

0,0 %
U:IK
Public Auction 56 / Accessories - Information
Pomůcky
Tato kategorie zahrnuje pomůcky pro všechny sběratelské obory, zejména pak pro sběratele poštovních známek, poštovní historie, pohlednic, bankovek atd. Jde převážně o použité, ale i nové nepoužité zásobníky, obaly, pošetky atd.