warning
This auction is archived, you cannot bid or buy items from this auction!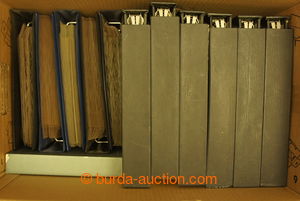 STOCKBOOKS FOR ENTIRES comp. 10 pcs of stockbooks, from that 5 pcs of Italian new stockbooks MARINI Alfa 260 in/at úložných boxes, 5 pcs of common older, supplemented with 6 pcs of spiral album stockbooks Italian firm GBE in/at boxes incl. used album sheets MARINI foglio TRENTO; all good condition, placed in box IKEA, total 24Kg, ONLY PERSONAL PICKUP
Starting price:
900
CZK
+

0,0 %
U:IK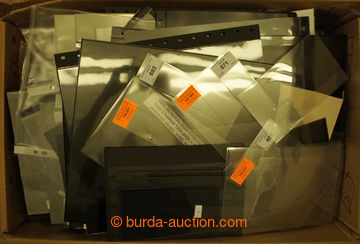 2018 [COLLECTIONS] COVERS NA LETTERS A STAMPS used covers for stamps, postcard, letters, clamping pocket, cards for stamps, euro-pockets, stock sheets A4 etc..; various condition, in cardboard box IKEA, total over 30kg covers (!) ONLY PERSONAL PICKUP
Starting price:
800
CZK
+

112,5 %
U:IK
Public Auction 57 / Accessories - Information
Pomůcky
Tato kategorie zahrnuje pomůcky pro všechny sběratelské obory, zejména pak pro sběratele poštovních známek, poštovní historie, pohlednic, bankovek atd. Jde převážně o použité, ale i nové nepoužité zásobníky, obaly, pošetky atd.