warning
This auction is archived, you cannot bid or buy items from this auction!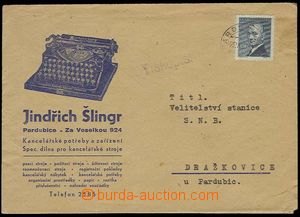 1945 - 48 3 pcs of Us advertising envelopes, additional printing firm J.Šlingr Pardubice - typewriters, A.J.Andres Ústí n. O.. - liqueurs, F.Philipp Děčín n.L. - furniture (original German additional printing). Without damage.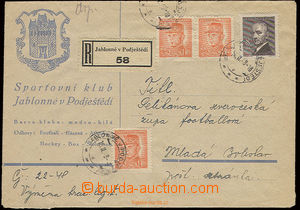 1948
Reg letter with additional-printing Sporting club Jablonné v./P., CDS from 16.II.48., addressed to to Ml. Boleslav - on reverse provisional railway-station postmark Mladá Boleslav Without damage.