warning
This auction is archived, you cannot bid or buy items from this auction!

info
Public Auction 71
is currently running, you can find items like this there and bid on them!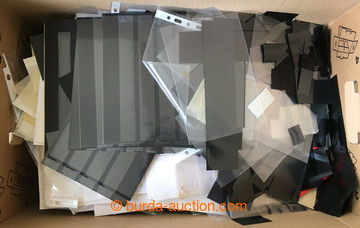 2021 [COLLECTIONS] COVERS / used covers for stamps, postcard, letters, clamping pocket, cards for stamps, euro-pockets A5 + A4, album sheets, various condition; placed in IKEA box, through/over 20kg of material, ONLY PERSONAL PICKUP!
Starting price:
500
CZK
+

140,0 %
U:IK
Public Auction 67 / Accessories - Information
Pomůcky
Tato kategorie zahrnuje pomůcky pro všechny sběratelské obory, zejména pak pro sběratele poštovních známek, poštovní historie, pohlednic, bankovek atd. Jde převážně o použité, ale i nové nepoužité zásobníky, obaly, pošetky atd.