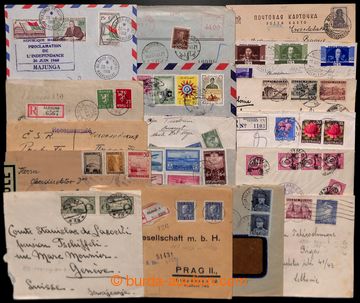 1930-2000 [COLLECTIONS] comp. of ca. 150 pcs of various entires, part as Let-, Reg, Ex- various franking, i.a. USSR, Poland, Romania, Norway, Austria etc..
eShop / Philately / Worldwide Accumulations - Information
V této části naleznete poštovní známky, celiny a celistvosti z celého světa. Zařazovány jsou zde převážně objemné sbírky a partie.