warning
This auction is archived, you cannot bid or buy items from this auction!

info
Public Auction 63
is currently running, you can find items like this there and bid on them!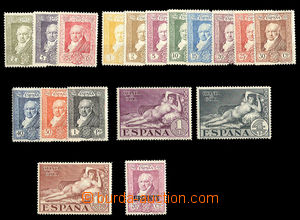 1930 Mi.464-481A, Goya and Nude Maya, hinged, c.v.. 50€
U:A5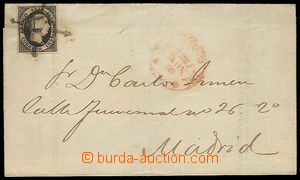 1851
folded letter with 6c, Mi.6 with cross cancel. supplemented with red cancel. 16/Nov. /1851. good condition, wide margins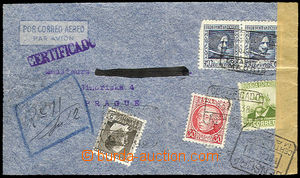 1938 air-mail Reg letter sent from Madrid 18.Feb.38 to Prague, on reverse transit Wien Flugpost / 23.I.38, franked by multicolor franking.., Us Spanish censorship, light fold + missing corner 1 stamp.