warning
This auction is archived, you cannot bid or buy items from this auction!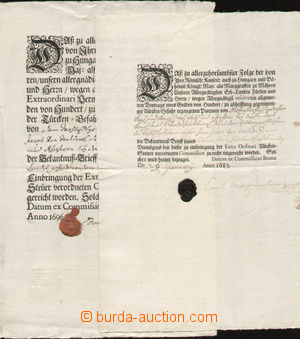 1683-96 AUSTRIA comp. 2 pcs of documents with nice initial - payment certificate of tax in the context of Turkish nebezpečím, nice
U:A3s|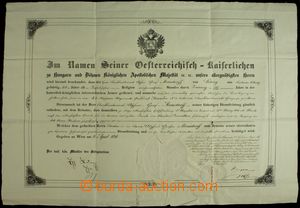 1848
MILITARIA, AUTOGRAMY promotion warrant to hodnosti Col. husarů in the name of Alphons count von Mensdorff-Pouilly (1810–1894), dated 3. April 1848, big seal of Ferdinand I., autograph count Baillet de Latour, unique rarity !!
U:A3s|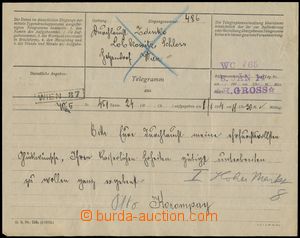 1914 CHARLES I. / NOBILIARY CORRESPONDENCE telegram sent to hofmistra archduke Carl (later emperor) Zdenka prince from Lobkowicz with datestamp 8.JAN 14, in text congratulation on the occasion of birth daughter Adelheid (1914–1971); very interesting
U:A4
Public Auction 34 / Historical Documents, Maps - Information
Historické dokumenty a mapy
Do této kategorie řadíme mimo mapy také historické dokumenty jako různé zakládací listiny, vyhlášky a nařízení ve formě plakátů, letáky atd.