warning
This auction is archived, you cannot bid or buy items from this auction!

info
Public Auction 66
is currently running, you can find items like this there and bid on them!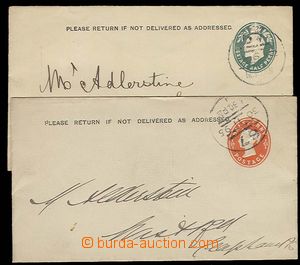 1895 - 1902 2 pcs of private postal stationery covers ½p, on reverse additional printing South Metropolitan Gas Company. Without damage.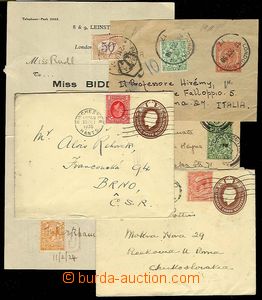 1913 - 36 comp. 2 pcs of p.stat envelopes uprated by. sent to Czechoslovakia, PC and uprated by. front part newspapers. cover sent to Italy with surtax + hotel bill with stamp. 2p as fiscal fee. good condition.
U:A5