warning
This auction is archived, you cannot bid or buy items from this auction!

info
Online Auction 65
is currently running, you can find items like this there and bid on them!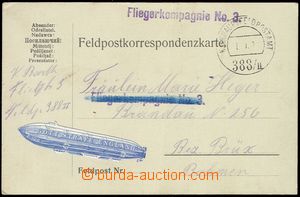 1917
Fliegerkompagnie No.3, line violet cancel. on FP card, supplemented with FP-postmark 388/II 10.I.17, mounted advertising label Zeppelin with inscription "Gott strafe England", addressed to to Bohemia; good condition, decorative!
U:A5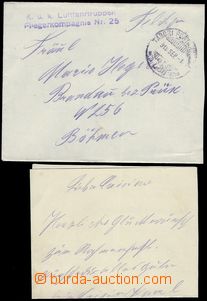 1918 AIRCRAFT COMPANY No.25, line violet postmark on envelope incl. content, supplemented with incomplete print postmark TPH 918 Sep.8., addressed to to Bohemia; good condition
U:A5