warning
This auction is archived, you cannot bid or buy items from this auction!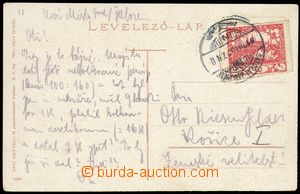 1919
SÁTORALJAUJHELY, postcard sent from Hungarian border town, in 1918 divided on/for Slovak and Hungarian part, Trianonskou smlouvou in 1920 distribution de jure, postcard with Hradčany 10h, Hungarian CDS, good condition
U:A5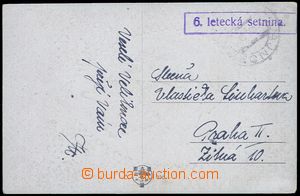 1920 postcard sent by FP, military unit postmark "6. aircraft troop", thin/light CDS VAJNORY/ ?.IV.20, good condition
U:A5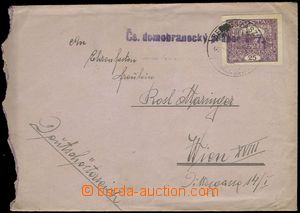 1920
letter sent member 111. infantry reg. from Berehovo to Vienna, with Pof.11, CDS BEREGSZÁSZ and military unit postmark Czechosl. Home Defence Batt. No.7; unprofessionally open detaching margins envelope/-s, after all quite exceptional entire!!
U:A5